Verse of the Day:
"He giveth snow like wool: he scattereth the hoarfrost like ashes." Psalm 147:16
I thought the verse of the day was appropriate for all the snow we have been getting in NJ lately! We got another 8" or more last night which is not too much for NJ, but has snowed A LOT lately. I am ready for spring!
There has been a lot going on in this Air Force Wife's house the last few weeks. #1 we finally finished the room out in the garage. YAY!!
He is very proud of his room, as he should be. Not a bad job for the first time and he put himself on a deadline.
#2 He sewed on TSgt (E6) finally. In the Air Force that is a long enduring process. The ceremony was, well, lets say eventful. My almost 2 year old was not a happy camper considering this was during her nap time and my almost 4 year old took advantage of that and when her daddy was called to stage, she ran up! What do I do really? My little one is pitching a holy duck dying fit. Everyone laughed and thank God my husband works with some kind, understanding people.
The General and 2 of my babies
My TSgt shaking his dad's hand
The General, DH's dad, Daughter #1, my TSgt, Me, and Daughter #2
It has just been a busy few weeks and the next few weeks are not gonna be any more relaxed either. We have my DH's promotion get together here on Friday eve and then next week end my littlest princess turns 2 so we are having her a big party. The following week end DH will be going to Okinawa for a couple of weeks to teach a class and me and the girls are going to TN to see my little sister and help her out and help throw her a baby shower. Praying she is still pregnant by the time I get there. Please continue to keep her in your prayers.
A few weeks ago I was on FB and I came across a lady's business page, A Soldier's Angel. I was able to obtain 2 gorgeous little dresses from her.
Aren't the precious? They are very good quality as well. I was super pleased with the results. Their names are also embroidered on the bottom. These will run you $18 a piece shipped! Go to her page and take a look at some of the other things she has for sale. Everything is handmade.
Back to my daughter's party. I am actually looking forward to it. A fellow military wife and very talented person will be doing Bella's cake. You can find her website here! The cake is going to be amazing. My daughter is absolutely obsessed with Dora right now so she will be doing a 2 tiered Dora cake (strawberry and Chocolate) Below is what it will look like. This is obviously not my daughter's, but it gives you an idea what her's will look like. It is going to be amazing!!
I will also be starting Weight Watchers when I get back from TN. The HCG diet was amazing and it really works, but for me too restrictive with 2 toddlers in the house. I will be keeping track of my progress here on my page as well.
I hope everyone has a blessed Wednesday. Stay warm and safe.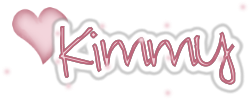 .