Verse of the Day:
"
This I say then, Walk in the Spirit, and ye shall not fulfil the lust of the flesh.
For the flesh lusteth against the Spirit, and the Spirit against the flesh: and these are contrary the one to the other: so that ye cannot do the things that ye would." Galatians 5:16-17
I trust everyone had a great week end. Ours isn't over :) The Bug is out of school and DH is off today. That being said, this post will be short. Enjoy your little ones today!
You would never know that with all of the Josh Groban and Casting Crowns I post that I am a die hard rock n' roll fan!!! Aerosmith, Nickelback, Creed, and Heart just to name a few. Something you will NEVER see me post or say I like would be R&B, Country(unless it is a song about our troops, daughters, or gospel being sung by a country music star) and Rap! I am sorry, but just because I am from down south does not mean I like Country, so.....stop asking! LOL!
I will leave you with, "If I Walk Away" , a new song off of Josh Groban's latest album, "Illuminations." Tomorrow maybe a little Creed. ;) I hope everyone has a blessed day.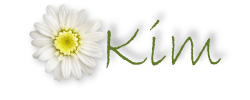 Pin It