Thursday, March 8, 2012
"Blessed be God, even the Father of our Lord Jesus Christ, the Father of mercies, and the God of all comfort; Who comforteth us in all our tribulation, that we may be able to comfort them which are in any trouble, by the comfort wherewith we ourselves are comforted of God."II Corinthians 1:3&4
Things have been kinda crazy in this house lately, but today I want to thank God for everything! Even the trials and tribulations! I am a child of God and I KNOW he does not let anything in this hedge I have about me unless he knows I can handle it. He is good ALL OF THE TIME!
I do not have a fairy tale marriage, there is no such thing, but what I can tell you is I KNOW my husband loves me. My kids are not well behaved 100% of the time, again there is no such thing, but I know they are mine and I love them with all of my heart and soul. Don't get me wrong, I have good kids I can take just about anywhere without fear of temper tantrums of acting out. MY house is not spotless 100% of the time, but I have a roof over my head, running water, heat and air, and a nice bed to lay down in at night. I am thankful for my friend who are there for me no matter what. I am thankful for my sisters and brothers. I am thankful for my precious Mama who has always been there. Through the ups and downs. I know no matter what I do she will always love me. There is NOTHING that compares to Mother's love, here on earth anyway :) I am thankful for my Daddy for always showing me Christ in the way he lives and walks and talks! I am thankful that he shared the truth with me. I am thankful for both mom and dad for always praying for me. I am thankful for my sweet sister in law who is always there to lend an ear or give some Godly advice! I am thankful for our military who sacrifice their lives so we can be free. I am thankful for my husband who provides and loves me. I am thankful for my precious sweet baby girls who remind me how much love I have! I love them more than anyone else on earth! I am thankful to God for the trials He puts me through. Without them, I would not be the person I am today. He always knows what is best for us! And the most important thing of all, I have a Savior who laid down His life for me and who took care of all of my sin debt, who completed my salvation on the cross, who suffered, was beaten and tormented all for me! He did it so I wouldn't have to. He takes care of me and my family and I couldn't imagine life without knowing Christ and for the life of me I do not understand how people cope without putting him first in all things. I know when I don't things mess up and I ask why me, but them remember through His Word that it was because I did not give Him control!
Today, remember God is always in control whether you like it or not. So to save yourself the stress why not just give everything over to Him to begin with?
What are you thankful for today? I hope everyone has a blessed day.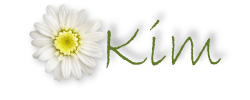 Pin It