Verse of the Day:
"But I will sing of thy power; yea, I will sing aloud of thy mercy in the morning: for thou hast been my defence and refuge in the day of my trouble." Psalm 59:6
Oh my, I am so very tired today! DH left at 3:45 AM this morning for his TDY. Silly me decided, oh I will just stay up so I can say goodbye. HUGE mistake. Both girls were up early this morning. Emma Bug is out of school because she has an ear infection and swollen glands from a cold she had so I have both girls today which is no big deal really, but I AM TIRED! I thought, "they will sleep in today since they stayed up a little late last night!" NOT!
So my best friend and I, my Keurig, will be
inseparable
today, until naptime anyway. By the way is it naptime yet?
Well, I am off for today. I will be on tomorrow for Super Savings Saturday. Have a very blessed day. Oh and check out the video below I found on youtube. This guy is awesome!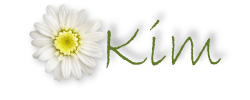 Pin It