I was on
Pinterest
, like I am almost every evening on my iPhone with DH deployed, and I came across this wonderful recipe. Holy cow!! I was in love with the picture and so naturally since its chocolate and I am a woman after all, I had to give this a try. Hats off to
Doughmesstic
for posting this yummy, rich recipe! Her blog is amazing so please check it out. She has tons of awesome recipes.
Well here we go.
What you need:
10 Tablespoons of Butter (the real stuff please)
3 ozs of Hershey's milk chocolate chips
1 cup of sugar
2 large eggs
2 teaspoons of vanilla
3/4 cup all purpose flour (NOT SELF RISING)
1/4 teaspoon of salt
2 tablespoons of unsweetened Hershey's cocoa powder
For the Cream Cheese Swirl
8 ozs of cream cheese softened (please use real cream cheese..this is already so fattening, there is no point cutting back calories with this and it will ruin the texture)
1/3 cup of sugar
pinch of salt
1 large egg
2 tablespoons of vanilla
For the top after it is baked you will need full size Hershey bars to top it with. I used almost 7 full bars
What to do:
Preheat oven to 350. Prepare 8x8 baking pan with parchment paper long enough to hang over all sides for easy removal. Spray the paper with cooking spray.
In a small saucepan or in the microwave, which is what I did, melt the chocolate and butter over medium heat until melted and stir until smooth. Let cool slightly.
In a separate bowl, beat the eggs and vanilla with the sugar until well mixed and slowly add in the chocolate mixture until well combined.
In small bowl, sift together cocoa, flour, and salt and add to the rest of the batter. Mix together just until combined. DO NOT OVERMIX. and pour batter into prepared baking pan spreading it evenly across the pan.
For the cream cheese mixture, beat the ingredients until smooth ( I mixed this in the same bowl I mixed my brownie batter in.) Pour over brownie batter and spread evenly across. Use a knife to swirl together.
Okay so this is where I differ from her, She says to cook one hour to one hour and 10 minutes. I only had to bake mine about 40 minutes before it was done. You need to be able to stick a toothpick in and it come out clean.
Take out of the oven and turn oven off. Top with hershey chocolate bars and return to an already turned off oven until slightly melted.
Allow to cool, IF you can wait that long. ;) Serve with ice cream or milk, but please enjoy!
This is what it looks like pulled out of the pan with the chocolate bars slightly melted and before it was even cut. As you can see. I covered the surface in Hershey bars :)
This is completely cooled! The chocolate is still soft and it is so yummy!
These brownies were so dang good!! I am mean for real. They were rich! So warning, you will need milk.
I hope you enjoy these as much as my girls did. Have a great rest of the week.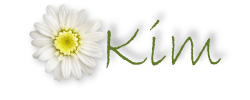 Pin It