When my friend over at
MidgetMomma.com
told me about this recipe I had to try it! I made a couple of very small subtle changes and this was so very yummy! This has that wow factor as
Cent Less Deals
would say!
What You Need:
1 stick of butter ( the real stuff please)
6 ozs cream cheese ( I am sure you could use cooking cream although I haven't tried it yet)
1/2 medium onion
1 - 2 tsps of fresh crushed garlic
1/4 tsp of nutmeg
1 quart of heavy whipping cream (please do not skimp and use light! It will not taste the same)
6 ozs grated parm. cheese. (I used the parm/ Romano cheese blend)
What to Do:
In a medium saucepan melt butter and cream cheese over medium heat. (the cream cheese and butter mixture is not going to be pretty but mix as best you can. It will come together in the end I PROMISE)
Grate onion using a hand grater into melted butter ( I do not like chunks of onion in my alfredo sauce)
Add fresh garlic and stir cooking 2-3 mins.
Add heavy cream, nutmeg, and cheese and stir until it starts to bubble. Turn heat down to med low and simmer for 15-20 mins stirring and checking it often.
Serve over fettuccine noodles and chicken and serve along side some garlic bread! This makes for a very yummy meal!!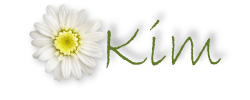 Pin It