Verse of the Day:
"
Therefore all things whatsoever ye would that men should do to you, do ye even so to them: for this is the law and the prophets." Matthew 7:12
January 23, 2012 will be 3 years since I had my last little girl! I can't believe she is almost 3!! I found out I was pregnant with her when her daddy was TDY. My oldest daughter was only 14 months old. We had an air show on base and my daughter needed some meds so I fought the crowd and we went to Wal Mart. I was over a week late so I thought that maybe I should pick up a pregnancy test. Mind you, before I had my first little girl I had problems with my cycle so I just thought it was messing up again. I didn't feel pregnant at all.
Well, after we fought traffic to get back home I went into the bathroom, took the test and then sat it down while I washed my hands. I knew it would be negative! When I picked it up I literally started shaking and crying! I always knew I wanted another one, BUT we wanted to wait until our oldest was 2 before we started trying. She was just 14 months!! What was I going to do with Emma Bug still being so small? I called my husband and told him the news. I asked him if he was mad and he then replied, "Why would I be mad about a baby?" I knew he wanted to wait too and plus my baby sister was 6 weeks pregnant with her first!!
After the initial shock of course I got excited! Another baby! The Bug would have a sister or a brother to play with.
My pregnancy was the pits! I was sick all the time, but still managed to gain over 40 pounds! Anyway, on January 22, 2009 I was put in the hospital to start induction. And on January 23, 2009 at 1:08 PM just 3 hours after they started the potocin and minutes after they broke my water, my angel was born and she was just perfect!
She seriously was the best baby ever and thank the Lord because her sister was just 22 months when she was born.
So, of course, what I am thankful for today is my Bear! She continues to bring so much joy to my life and I do not know what I would do without my Bella Bear! I want to thank our good Lord for allowing me to raise her! Her and her sister are the light of my life and blessings from above!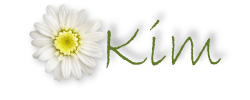 Pin It