Verse of the Day:
"Who being the brightness of his glory, and the express image of his person, and upholding all things by the word of his power, when he had by himself purged our sins, sat down on the right hand of the Majesty on high:" Hebrews 1:3
I trust everyone had a very happy Easter. The one day set aside to celebrate Jesus' resurrection and the fact he paid our sin debt past, present, and future all those years ago. We should celebrate that everyday.
I did get the girls' Easter baskets, but forgot to take a pic :( We don't do the Easter Bunny, but they do get goodies they just know where they really come from.
We had some friends over for a yummy dinner and just chilled here at the house. I tried out a new recipe that I will be posting on Tuesday. It was extra yummy!
The Bug is on spring break till tomorrow so I have both girls home today. They keep each other entertained so its all good.
We are getting ready for DH to deploy. He starts his pre deployment appointments this week. I really really really wish he didn't have to go for so long, but that is just the way it is and I knew what I was marrying into. I have my fabulous friends here and my family in FL, NC, and TN if I get lonely and last BUT NOT LEAST, I have Jesus Christ. Without the strength He gives I wouldn't be able to get through the day. "
And not only so, but we glory in tribulations also: knowing that tribulation worketh patience;
And patience, experience; and experience, hope:" Romans 5:3&4
Nothing else really going on. Well we are trying to potty train Bella Bear. It was going really well and then yesterday she had an accident! She peed right in the middle of my kitchen floor! She is harder than Emma Bug to potty train that is for sure. She is doing very good though so I can't complain too much about just one accident. She is no longer in diapers during the day and only in pull ups when she sleeps or we go somewhere. I still have to ask her every so and again if she has to go potty.
Dental appointment tomorrow. I FINALLY get to start the process of fixing my teeth...hopefully. I get to find out tomorrow how much it is going to cost and how much they will be charging me every month. Thank God I found a good dentists' office that will work with me on the payments without financing it. Praying all goes well tomorrow and I can start the process ASAP. I wanna be able to really smile again and not be so self conscience.
There was a mobile eye doctor that came to Emma Bug's school and they are telling me she needs glasses. They said she was near sighted and she had an astigmatism which I know she has the latter. Anyway, sorry but I do not trust any mobile unit so off to her eye dr we go next week to see if she really needs glass which I do not think she does. I wonder though how many parents will take the school's word for it and put their child in glasses? What if they don't need them? Oh well, we shall see next Tuesday. If my baby needs them she will get them don't get me wrong.
I am off of here for now. I hope everyone has a very blessed day. Catch you tomorrow.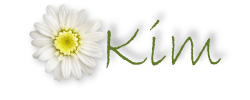 Pin It