This is a very easy and also very popular pie that you can find on the back of the little pieces of paper in the graham cracker crust lid.
What you need:
1 graham cracker crust
8 oz block of cream cheese softened
1 can sweetened condensed milk
1/3 cup lemon juice
whipped topping or cool whip (optional)
your favorite pie filling or fresh fruit (optional)
Directions:
Beat softened cream cheese until fluffy
Add the sweetened condensed milk and beat with mixer until well mixed
Add the lemon juice mix until incorporated
Pour Mixture into graham cracker crust and chill 4 hours
Before serving top pie with a thin layer of whipped topping or cool whip and your favorite pie filling of desired.
The picture below was taken just before I put in the fridge to chill. I usually add whipped topping and fresh strawberries before serving to mine.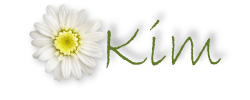 Pin It