Hello all! I have been silent for a while and I am so sorry. Coming back slowly. A little here and a little there. My sexy, sweet man is deployed right now so it is just me and the girls holding down things here at home until he is home again.
I thought why not make my first post back be something sweet and yummy. I got this recipe in an email from
Pillsbury
not too long ago and decided to give it a try! It was such a hit I have made it twice in 3 weeks. NO changes were needed to this recipe. It calls for a refrigerated pie crust but I cheated a touch and used a Pillsbury frozen pie crust and in place of the chocolate covered english toffee bars I used some out of a package that was already chopped.
What You Need:
1 ready made 9" pie crust (you can use frozen or use a refrigerated pie crust and bake in your own pie pan)
8 ozs cream cheese softened
1/3 cup caramel topping
1/2 cup powdered sugar
1 tablespoon of instant coffee granules
1 tablespoon of hot water
1 Cup of cold milk minus 1 tablespoon (will see why in the directions)
1 box (4 serving size) chocolate instant pudding
1 8 oz container of frozen whipped topping thawed
Additional caramel topping for garnishing
2 bars of chocolate covered English Toffee candies coarsely chopped ( a little out a package that is already chopped that you can find where you get your chocolate chips)
What to Do:
Bake pie crust according to package directions and let cool completely (about 30 mins)
In a small bowl with an electric mixer beat cream cheese, caramel topping, and powdered sugar on medium speed until smooth. Spread in cooled pie crust.
In a one cup measuring cup, dissolve instant coffee in 1 tablespoon of hot water. Add enough cold milk to make 1 cup of liquid. Pour into large bowl and add pudding mix. Beat with whisk until smooth. Stir in 1 1/2 cups of whipped topping and spread over caramel layer. Cover with plastic wrap and refrigerate at least 2 hours to chill.
Before serving remove plastic wrap and spread whipped topping over top of pie. Drizzle with caramel topping and sprinkle chopped candy.
Slice and enjoy :) Cover and refrigerate any remaining pie.
I hope you enjoy this as much as me and my friends. Have a blessed and fantastic Thursday.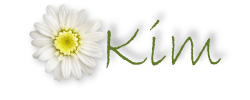 Pin It