DH came home from Korea and told me about this Brazilian restaurant he went to. He said for dessert they brought out baked pineapple and it was so yummy. One day he brought me home a pineapple and asked me to make it so this is my take on it and boy was it good.
What you need:
1 fresh pineapple cut into chucks or rings (you really need to use fresh pineapple. Canned would NOT be good in this)
1/2 - 1 cup of packed brown sugar (dark or light)
2 tablespoons of melted butter
Few dashes of cinnamon
Dash of Nutmeg
What to do:
Preheat oven to 375 F
Spray a 9x13 pan with cooking spray or grease with butter
Place pineapple chunks or rings in the bottom of pan and sprinkle with lots of brown sugar, cinnamon and nutmeg,
Pour melted butter over top.
Bake in oven uncovered for 20-35 minutes. Cook time will vary depending on how thick you cut your pineapple.
You will notice its done with the sugar has melted and started to caramelize and the edges of the pineapple have started to brown slightly.
Take out of the oven and let it cool for 5 minutes.
I eat this by itself. No ice cream BUT this would be extra yummy on a warm summer day with some vanilla ice cream!! I hope you enjoy this as much as we did and as always have a blessed and Tasty Tuesday.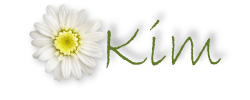 Pin It