How military families can get big discounts on cruise vacations

Lots of people in our military family are heading home in the next year and will
be looking to take some R& R, in the form of cruise travel and vacations. Who doesn't need a vacation after a long deployment or long 7 day 12 hour work weeks?

While there are many cruise price discounts and specials deals available
to militarypersonnel, they'll only benefit from them if they know where and how
to find them and then ASK for them .

Cruise line pricing is not created equal. The cruise lines have different fare
codes for their cruise prices that only specific people can qualify for at
certain times. There are often special fare codes (lower cruise rates) for seniors, past passengers, residents of certain states and military personnel.

The military rate can often be substantially less per person than the regular
rate, saving a family hundreds of dollars off their cruise vacation.
The cruise lines do not offer a special military fare code with a lower
rate for alltheir cruises. It can be difficult to know which specific cruises
have a military rate available. This information is not always available online
and the reservation agents at the cruise lines don't always offer
the military rate as an option.

Some cruise lines provide far more military discounts than others. Carnival, by
far, has the greatest number of sailings which have a special military rate,
with Norwegian Cruise Lines coming in second. Thus, if you select a Carnival or
Norwegian cruise, there is a greater chance that there will be
a military rate for the cruise sailing you select.

While Disney has far fewer ships than Carnival and Norwegian and far fewer
sailings which qualify for a military discount, it allows three cabins
per military member on select sailings, as opposed to the one cabin per member
policy of other cruise lines.

Rather than having specific military rates, Holland America has what they call
'community appreciation rates' on some sailings that would provide a
discount for military personnel.

Princess Cruise Lines offers a $100 onboard credit on 7 days cruises
(more for longer voyages) for cabins containing at least one active or retired
member of the military.

However, all this discount information will not be automatically offered up to
you. You have to ask!

The only way to know is for you to know is ask the cruise line directly or deal
with a cruise-only travel agency that specializes in military fares.

Military Cruise Deals, a cruise-only travel agency, looks for cruises which
offer a military rate and then adds an additional discount to ALL cruises, which
means military cruisers get a double discount. If a cruise does not have
a military rate available, they would still get the discount provided by
Military Cruise Deals. This discount would also be extended to all friends and
family of the military person travelling in as many cabins as needed.

To begin your cruise search, go to www.MilitaryCruiseDeals.com.
You can also keep up with their great deals on Facebook and Twitter.
*This post is sponsered by www.MilitaryCruiseDeals.com.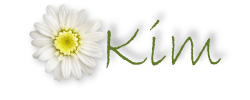 Pin It