"With all lowliness and meekness, with longsuffering, forbearing one another in love; Endeavoring to keep the unity of the Spirit in the bond of peace." Ephesians 4:2-3
DH's deployment is fast approaching! I am not looking forward to it, but then again, it would be bad if I were right? My 5 year old is understanding more and more about daddy having to go away for a while but she knows he is going to be back. Kids are just awesome and if you want strength during a long deployment sometimes all you have to do is just look at your kids. So often military kids are overlooked. You have people all the time saying poor military spouse, but what about our kids? Kids are strong. I am just amazed at how well they take their daddy deploying and being gone for long periods of time. Now don't get me wrong, they act out and get more clingy, a lot more clingy, but the know daddy is going to be back. They know it is their daddy's job to go away. They miss him, but they also go on with everyday life and don't let his absence get in their way. They adapt because they have to.
It is hard being a single parent for long periods of time and having everything fall on you when you are used to someone at your side helping you. But like my girls will adapt, so will I! I will make the best of DH's deployment and try not to let it get me down. Like my girls, I know it is his job and I know when I married him what I signed up for. My girls, on the other hand, had no choice in the matter and sometimes I think they are so much stronger than me. Maybe its because they don't understand fully, I don't know. I do know they know when daddy is gone and they know that daddy is not gonna walk through the door at 5PM, eat dinner with them, play with them, and kiss them goodnight, but again they adapt because they have to. They may not have the responsibilities us mommies do, but like us, they miss him too if not more than we do. Whenever I am feeling sorry for myself and missing my husband when he leaves, I am gonna go hug my girls and thank God for them because without them here to drive me batty, I don't know what I would do. My girls are a piece of their daddy so I have a little bit of Ted here with me even when he is gone. I will pray every night that he will return safely to us and for God to take care of him while he is there. I will pray that the time will pass quickly for us all.
So today I thank God for my girls. They are my heart and the best thing God has ever given me besides the gift of His Son. I thank God for my husband and all he sacrifices for us going to places that aren't so safe. He does it for me and his girls. Some say that the military comes before family, but I don't agree. I think in serving his country and doing his job he is putting us first, well right after God :) He does what he does for us. So to all of you who are going through a deployment or will be going through one. Hang in there and if you have kids, whenever you are missing your husband, give them a great big hug and tell them you love them very much even though you may want to strangle them LOL! Remember they miss daddy too and they may not quite understand why daddy is gone.
I hope everyone has a very blessed and Thankful Thursday!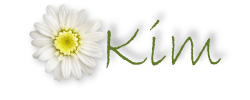 Pin It