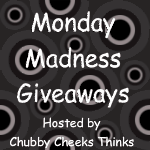 Question of the Week:
Did you give out candy for Halloween? If so, what candy did you give out? Is it the same ever year?
Answer:
We really do not participate in Halloween activities. Personal conviction of ours so the answer is no. We subsitute good fun for the girls so we were not at home.

Capturing memories on camera is one of my favorite things to do. This past Saturday me and a friend took out kiddos to Sesame Place! It was a blast even though it was a bit chilly. The girls loved it! I forgot my camera so I had to use my cell phone.
Just got off the roller coaster
Bella coming down the big slide
Waiting on line for the tea cups. SHE LOVED IT!
My friend Luxury Living Frugal Style got some much better pictures she is supposed to be emailing me, hint hint LOL! I will post those as soon as I get them. Happy Memory Making Monday and check out the other great blog hops!
"B
ut when Jesus saw it, he was much displeased, and said unto them, Suffer the little children to come unto me, and forbid them not: for of such is the kingdom of God." Mark 10:14
"In happy moments praise God. In difficult moments seek God. In quiet moments worship God. In painful moments trust God. In every moment thank God!" UNKNOWN


Check out Monday's Life in Him. It is a new blog hop!!