"Train up a child in the way he should go: and when he is old, he will not depart from it." Proverbs 22:6
Tuesday night me and my husband sat down after the girls were in the bed and watched the movie, Courageous. I had wanted to see it in theaters, but didn't get the opportunity. I am only a little glad, but only because I cried like baby throughout the entire movie! Big huge crocodile tears! I think every daddy and even mommy should sit down and watch this movie.
It is about 5 men who are encouraged and challenged to become Godly fathers due to a tragic event that happens to one of them. Sometimes God allows the bad things to happen to open our eyes and this movie proves that. I have NEVER been so moved and so challenged by a movie before this one. This movie challenged me to not just be a "good enough" mommy but to be the mommy that God expects of me. To show Christ in the way I walk and talk to my girls. To bring out in them the Godly women God expects of them.
The closing speech in this movie was so moving and spoke to my heart even though I am not a daddy. I can't speak for my husband in how it spoke to him, but I do know he liked the movie and I have noticed some differences in his interactions with the girls. He has always been a good daddy, but its the little things since he has seen this movie.
This very moment with our kids just very well might be our last. That is the sad reality. You never know what tomorrow or even 5 minutes from now is going to bring. James 4:14 says, "
Whereas ye know not what shall be on the morrow. For what is your life? It is even a vapour, that appeareth for a little time, and then vanisheth away." I don't want regrets when it comes to my children. I don't want them to guess whether or not I was a Christian or whether or not I was Godly. I want them to see Christ in me!
I want them to see Christ in me and their daddy. In the way we act with each other and with them.
I don't know about anyone else, but there is nothing I find more attractive than a man that loves the Lord with all of his heart and soul! A man that portrays Christ in his walk and his talk. A man that loves his wife and children with all that he is. A man that is a spiritual leader in the home. A man that prays and seeks God in everything.
I challenge all of my readers to watch this powerful and moving film. I promise, you will not be disappointed and I know, if you let Him, you will take away something with you when its over.
I hope everyone has a very blessed day and please come back and let me know if you watched the movie.
*These are my own opinions about the movie. I was not compensated in any way for anything I have said.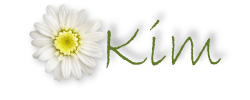 Pin It