Verse of the Day:
"I am crucified with Christ: nevertheless I live; yet not I, but Christ liveth in me: and the life which I now live in the flesh I live by the faith of the Son of God, who loved me, and gave himself for me." Galatians 2:20
I am very busy today SO my Super Saving Saturday is, if you are looking for a great deal or how to save LOTS of money on the things you need so you can have the things you want, go to Luxury Living Frugal Style. She ALWAYS knows where the good deals are.
I hope everyone has a blessed day.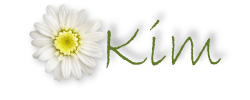 Pin It