Verse of the Day:
"
Whether therefore ye eat, or drink, or whatsoever ye do, do all to the glory of God." I Corinthians 10:31
Time for Tasty Finds Tuesday. I have posted this recipe in the past and since this was last night's dinner and so extra yummy I decided to post it again. I originally got the recipe at Pillsbury.com and have since made a couple of very small changes to suit my families' tastes. I PROMISE you will not be disappointed with this recipe. Pillsbury has a lot of yummy recipes I have discovered.
What you will need:
1 box of refrigerated pie crusts
1/3 cup of butter
1/3 cup of chopped onion (about 1 small/medium onion)
1/3 cup of flour
1/2 tsp of salt
1/4 tsp of pepper
1 3/4 cup of chicken broth
1/2 cup of milk
2 1/2 cups of shredded chicken (I make my own. I simmer 1 large chicken breast and 1 large thigh skin on bone in, in some chicken broth, bay leaf, sage, salt, and pepper on the top of the stove until cooked. Make sure you have enough broth to cover the chicken.)
1 1/2 cups of frozen mixed veggies, thawed
1/2 to 3/4 cup of potatoes (You can either the frozen cubed hashbrowns thawed of course OR you can steam one medium potato in the microwave. When it is cooked remove the skin and cube into small chunks.)
1-3 ozs of velvetta cheese
Directions:
1. Heat oven to 425 F. Place one of the pie crust in the bottom of a 9" glass pie pan.
2. In a medium to large saucepan melt butter over medium heat and add chopped onion. Cook onion 2 minutes or until softened. Stir in flour, salt, and pepper until well blended. Gradually stir in broth and milk cooking and stirring until bubbly and thickened. Add velvetta cheese and stir over low heat until melted. (you cannot taste the cheese. It is just to make it creamier. If you want a cheesy pot pie, add more)
3. Stir in chicken, mixed veggies, and potatoes. Remove from heat. Spoon mixture into crust lined pan. Top with second crust. Seal edge and flute (aka make it pretty) Cut slits in several places on top of crust. Then brush with a beaten egg and add a sprinkling of salt and pepper to make it shiny and pretty and of course YUMMY!
4. Bake 30-40 minutes or until crust is golden brown. During the last 15-20 cover edges, if necessary, to prevent excessive browning. Let stand 5 minutes before serving.
I hope you enjoy this as much as me and my family do.
DH is home so off to spend some time with him and the Bear. Going to stop by Redbox today and rent Courageous for tonight too. I hope everyone has a very blessed and a very Tasty Tuesday.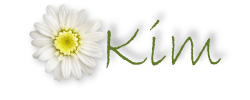 Pin It