Verse of the Day:
"The LORD is my light and my salvation; whom shall I fear? the LORD is the strength of my life; of whom shall I be afraid?" Psalm 27:1
I trust everyone has had a good week. I have a busy day today so this post will be short. Being here in NJ I have found it rather hard to find a church for a few different reasons. Most of you know my dad is a pastor and a rather good one. I swear I'm not just saying that because I am his daughter. He really is. Ask anyone who has heard him. So after being raised where I KNOW I am going to get spiritually fed whenever I walk into the church it is really hard to sit under a pastor who sounds like he woke up that morning and prepared the day's sermon! It is very frustrating.
So today's thank you is, for modern technology! Thanks to You Tube and some dear people at the church, and of course my daddy, I can listen to my daddy 3x a week like I used to be able to. I KNOW that whenever I sit down to listen to him I am going to get fed and hear the truth!
Anyway, like I said I am busy today SO I will leave you with a video of my dad who pastors
Faith Baptist Church
in Milton, FL
. I urge you to take 30 minutes and watch it.
I hope everyone has a blessed day!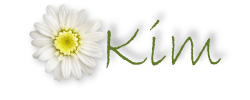 Pin It