Verse of the Day:
"

In whom we have redemption through his blood, the forgiveness of sins, according to the riches of his grace;" Ephesians 1:7
I am taking the girls to a birthday party today and they are excited! Don't forget to check out my Super Savings Post for Children's Place going up later this morning.
Lots planned for the coming week. Girl's night with my friends on Wednesday Night and DH and I have a date on Thursday. He is leaving is again for 2 weeks to teach a class in Korea. Thankfully it is only 2 weeks :)
I have lots to do today so I am off. I hope everyone has a very blessed day! I will leave you with some Casting Crowns and their song, "Courageous", off of their new album, "Come to the Well."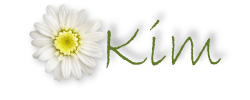 Pin It