A few weeks ago a stumbled upon a local military wife who made crocheted things for kids. One of the pictures she has posted were her owl hats and I fell in love with them. They are so adorable. So naturally I contacted her about making some for the girls. Which she did and they absolutely adore them! They won't take them off and have even asked me if they could sleep in them.
The quality is top notch and they are stretchable so they can grow with the girls. I encourage you to visit her Facebook page, Kate's Crochet Crafts and see all the adorable things she can do. I do know she does more than just owl hats. She can do a variety of different animals. I am sure she can ship out of the area for a small fee.
I was not compensated in any way for this post nor was I asked to even do a review. I am simply stating my opinions and in the process helping out a fellow military spouse.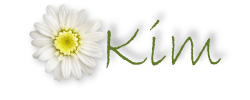 Pin It