There are several variations of this dip, but I wanted to give you my take. I made this for a going away at DH's office and it was a hit. I am sorry I didn't get a picture of this. I was in a huge hurry the morning I made this. I Hope you enjoy as much as we did.
What You Need:
1 lb of ground beef
1 small onion diced
1/2 small green bell pepper diced
1 package taco seasoning
1 can refried beans
1 10 oz container of Sante Fe Cooking Cream
8 oz tomato sauce
8 oz sour cream
8 oz diced canned tomatoes (optional)
8 oz package of 4 cheese mexican blend shredded cheese
What to Do:
Preheat oven to 375 and grease 9x13 baking dish and set aside.
Brown ground beef with diced onions and diced bell pepper in a large skillet.
Add taco seasoning, refried beans, tomato sauce, and 5 ozs of sante fe cooking cream. Just heat through.
Pour mixture into greased 9x13 baking dish.
Mix the sour cream and remaining sante fe cooking cream together and spread on top of mixture
Distribute the tomatoes evenly over the sour cream mixture and top with cheese.
Bake at 375 for 20-25 mins covered. Take out and let cook for about 5-10 minutes and serve warm with corn chips or tortilla chips.
*You can substitute the cooking cream for regular sour cream in the meat mixture and it is still good. You will be unable to mix it with the sour cream however.
*Before going into the oven this can also be topped with black olives. Once out of the oven you can top this with shredded lettuce for a taco salad style dip.
I hope you a very blessed Tasty Tuesday.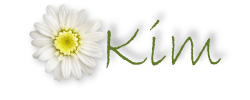 Pin It