*pictures belong to Trooppaws.com
I was recently contacted by the owner of a company called Trooppaws about these adorable little stuffed animals they make.
Each Troop Paws measures 14" in height and is made of authentic military camouflage. They each are adorned with a gro-grain ribbon bow tie and attached to the neck is a metal logo printed dog tag on a key chain. The filling of the Trooppaws are 100% soft poly hypoallergenic. On the right sleeve is a woven American Flag label. The front of the Trooppaws has a clear pocket which is where the photo of your troop goes. They are proudly made in the USA and can be purchased for just $29.99. They offer Army, Marine Corps, Navy, and Air Force Trooppaws.
How adorable are these for real? As a mommy of 2 and a military wife to a husband that is gone often, I am all for anything that will help my girls get through another TDY or deployment.
The lady that owns this company has a passion for our military and is always looking for ways to give back and help out our military men and women and their families. A portion of the proceeds will go the Folds of Honor Foundation which is a foundation that gives back to spouses and children of those who are killed in action or wounded defending our great nation. They do so through scholarships and other assistance.
Please take the time to visit Trooppaws. They also have a Facebook page. Please let her know Air Force Wife and Mommy of Two sent you their way.
Be on the lookout for a review in the next few weeks.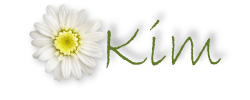 Pin It