My DH is the one who normally does the Wordful Wednesday posts for me, but since he is TDY I will doing it this week and next.
I have said it before, but I really miss my daddy's preaching! He is seriously one of the best. His name is David Rowan and he pastors a church in Milton, FL called Faith Baptist Church. Milton is right outside of Pensacola, FL. If you are ever in the area stop by and visit. Church service hours are on the website. I promise you will hear the truth, whether or not you walk away blessed is up to you. Let God speak to you through His Word and you will.
So for my Wordful Wednesday post here is a video of my dad preaching. Hope you enjoy and have a very blessed Wordful Wednesday. Pay extra attention to the first portion of the message. He explains why we only use the KJV.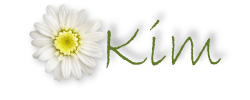 Pin It