Verse of the Day:
"Whereby are given unto us exceeding great and precious promises: that by these ye might be partakers of the divine nature, having escaped the corruption that is in the world through lust." 2 Peter 1:4
Now that my girls are a touch older I find I can actually sit down for more than 5 minutes and read which I used to LOVE to do. My friend over at Midget Momma recently got a
Kindle Fire
so when I went over to her house I got to play with it and I LOVED IT!! I have the Kindle app on my phone but that is just not the same. So naturally since she is just so cool and I wanna be just like her (hahaha), I am joking...kinda, anyway since she had one I had to have one too. Have I mentioned I LOVE IT!!!!
Anyway, one of my favorite features is the Amazon Cloud. You can store everything on the cloud server and move it over to the Kindle Fire
when you want to use it. Want it off of your device just remove it from the device and it will save it to your cloud server for later.
My daughter's favorite feature is the fact that she can get on You Tube and watch videos and get on Netflix and watch her favorite shows.
I use it for a variety of different things but ultimately I use it primarily to read my favorite books. Right now I am reading Circle Series by Ted Dekker
. Very good series by the way.
I highly recommend the Kindle if you are in the market for something like it. Have I mentioned I LOVE MINE!?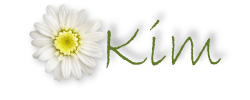 Pin It