I get emails everyday from different places about new recipes to try. To get my attention all you have to do is either say cheese, chocolate, or easy to make and I am sold!! So when Pillsbury sent me an email with a Chocolate Filled Croissant recipe I had to try it. I put my own tiny spin on them to make them extra yummy and OH MY! SO GOOD!
What You Need:
1 8oz can of crescent dinner rolls
1 container of the NEW Philadelphia Milk Chocolate Indulgence (you can also use the dark chocolate and you will Not use the whole container in the recipe although I warn you, you might eat this stuff by the spoon full while you are making these)
1/2 cup mini chocolate chips
Powdered Sugar if desired
What To Do:
Preheat oven to 350
Separate
into 8 triangles
Spread a thin layer of the chocolate indulgence on the triangle and 1 tablespoon of chocolate chips
Roll up triangles starting at the widest end rolling to the
opposite
point.
Bake 15-20 minutes or until golden brown.
Sprinkle with powdered sugar and serve warm.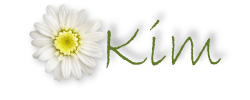 Pin It