Verse of the Day:
"

With all lowliness and meekness, with longsuffering, forbearing one another in love;"
It has been a LONG week end. Both of the girls have been so fussy. Saturday night Emma Bug went to bed with a fever and a stuffy nose and Bella Bear woke up this morning with the same thing. It just seems to be a common cold and thankfully their fevers aren't high, but boy are they are in rare form today. HELP! On the bright side they did get to go to a birthday party over the week end and they had a blast playing with all of the of the other kids.
Emma goes back to school tomorrow as long as she is feeling good. Hoping both of my girls are all better by tomorrow. I hate it when they are sick and there is nothing you can do for them.
DH is going TDY end of the week. BOO! Thankfully though he will only be gone for 2 weeks this time around and I will be working on a gift for him with a photographer friend of mine, Erica Mahan Photography. She is so super talented and has been taking pictures for us for almost 4 years now. She also has a Facebook page. Her talent is all over my page. All of the pictures of the girls you see and the family picture was taken by Erica Mahan Photography. I have been blessed in my life to have a very good friend as a very talented photographer as well. Check out Aleena Madelyn Photography. She also has a Facebook page.
Wednesday is girls night out!! YAY!! I am so excited. It has been forever since I have gotten out of the house with my friends. We are going to The Cheesecake Factory. Now Thursday while Emma Bug is in school one of my lovely friends will be watching Bella Bear for us while me and Ted go out. That is going to be nice since he will be gone over Valentines Day.
Be sure to check out the Tiny Prints Post that went up last night! Great deal on a Valentines Day card.
I hope everyone has a very blessed day. Catch you tomorrow with Tasty Finds Tuesday!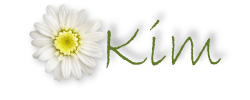 Pin It