I love it when you can just go to your cabinets or fridge and pull out random things to make a yummy dish. I had a little help from MidgetMomma.com on this one. She helped me make it a little easier and a little cheaper and we like cheaper in this economy. I had everything but the cooking cream in my pantry so this was super cheap and easy and not to forget delicious.
I served this last week at Bella's party and it was gone by the end of the night.
Notice there is no ricotta or cottage cheese in this. I didn't have any on hand and to be honest it was MUCH better with the cooking cream but if you like ricotta take an 8 oz container and mix it with one beaten egg and toss it with the noodles before assembling. You can also keep the cooking cream for an extra cheesy, creamy Baked Ziti!
What You Need:
1 pound or 16 ozs of Ziti
1 pound ground beef
1 medium onion diced
1-2 cloves of garlic minced
2 jars of spaghetti sauce
1 container of Tomato Basil Cooking Cream
12 slices of provolone cheese (this can be eliminated but if you do, up mozzarella to 16 ozs.)
8 - 10 ozs shredded mozzarella
What to Do:
Preheat oven to 375 degrees. Grease a 9x13 pan and set aside.
Cook Ziti according to package directions. Make sure you cook it al dente.
Brown meat with onions and garlic in a skillet until browned and onions are soft.
Mix in spaghetti sauce and cooking cream
Now it time to assemble. Put in half of the cooked Ziti in the bottom of the greased pan followed by half of the sauce mixture, 6 slices of provolone, and 4 ozs of mozzarella. Then repeat one more time. The rest of the Ziti, sauce mixture, provolone, and mozzarella in that order.
Cover and bake 30-35 mins. Remove foil and bake an additional 5-10 minutes.
Let cool slightly and serve. This is good served with garlic butter rolls and a side salad.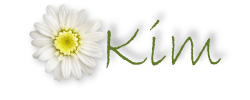 Pin It