Verse of the Day:
"
Let nothing be done through strife or vainglory; but in lowliness of mind let each esteem other better than themselves. L
ook not every man on his own things, but every man also on the things of others." Philippians 2:3&4
Me and the Bella Bear ran some errands this morning so I can make DH a steak tonight for dinner..yummy!
It is so beautiful outside today! 62 degrees here in NJ!!! It is supposed to be winter I thought. Am I wrong?
I am very much looking forward to girls night tomorrow with some of my favorite ladies. Pics will be posted :)
Be sure to check out my yummy Tasty Finds Tuesday post.
I will leave you with a random pic I found on the internet. Have a blessed day!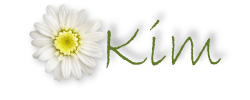 Pin It