"Lay not up for yourselves treasures upon earth, where moth and rust doth corrupt, and where thieves break through and steal: But lay up for yourselves treasures in heaven, where neither moth nor rust doth corrupt, and where thieves do not break through nor steal: For where your treasure is, there will your heart be also." Matthew 6:19-21
It's Monday..uggg. What is it about Monday that makes everyone feel blah? I think this is a great day for me and the Bear to just chill out, get some clothes done, a little cleaning...maybe, perhaps.
DH is at work and the Bug is at school. Speaking of the Bug, she dresses herself in the mornings. I lay her clothes out the night before and if they are not laid out the night before she makes sure and reminds me. Well anyway, back to what I was saying. She gets herself ready and more than half the time she puts her shoes on the wrong feet. I don't know what it is or why BUT she does. Well I usually check her feet before leaving the house to put her on the school bus, notice I said usually, I didn't this morning! It is the first time I haven't and guess what? She had her shoes on the wrong feet and I didn't notice until she was walking up the steps on the bus!! The bus driver started laughing as did I and I said, "I know, I know." I then heard the bus aid, both of which are awesome people by the way, say, "You are going to start walking sideways." Oh well. Lets hope her teachers help her out when she gets to class.
Yesterday was a productive day. I got up and went to the gym with a friend where I had a light workout on the bike and then came back home and cooked homemade cinnamon rolls for the family. I stole a bite from my husband and they were delicious! They were no yeast cinnamon rolls. Look for the recipe soon!
Later that evening one of my besties came over and we worked out to Jillian Michael's 30 Day Shred!! What a great workout. If Jillian Michaels had been standing in the office when we were working out, she would have gotten slapped. :) I haven't done the workout in a while so I had forgotten how fast paced and hardish it was. I have to do it again tonight too! UGGG! Have I ever mentioned how much I HATE working out? Well, I do. I have to get my fat butt in shape though and I KNOW I need to exercise. I know I know, I will be grateful I did later, but right now I don't like it LOL!
On a very happy note, my sweet niece Bryleigh is out of the hospital and doing much much better. She should be back to normal over the next week. Her mommy, my sister, has a birthday today! So happy birthday to my sissy and thank you for all the prayers for sweet Bryleigh.
I hope everyone has a blessed day. Make sure you smile at someone today and tell someone about Jesus!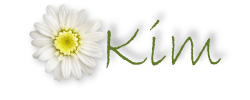 Pin It