A while back on went on the lookout for a chocolate cake and it had to be sweet like a box, but taste homemade. Oh and it had to be moist! The icing had to be yummy and sweet but not overly buttery. All of the other cakes I had tried were not sweet or were bland. My DH does not like a buttercream that is mostly butter, we will forgive him. Anyway, so after a few failed recipes I found the infamous Black Magic Cake!! Oh my! Pure heaven! And the icing recipe is a whole different one. Not the typical one that is called for. Both recipes I found online and they needed NO changes. The cake recipe is a popular one. It is the famous Hershey recipe changed up a bit. I believe, please don't quote me, but I believe Hershey is the one that came up with this recipe and called it the Black Magic Cake. And before you go all, "yucky coffee" on me, you CANNOT taste the coffee. It is there to enhance the flavor of the chocolate and it does just that. The icing recipe I found on Allrecipes.com.
Black Magic Cake
What You Will Need:
1 3/4 cups of all purpose flour
2 cups sugar
3/4 cup unsweetened cocoa
2 tsp baking soda
1 tsp baking powder
1 tsp salt
2 eggs
1 cup strong brewed coffee
1 cup buttermilk
1/2 cup vegetable oil
1 tsp vanilla extract
How To Make It:
Preheat oven to 350 and grease and flour 2 round cake pans, 1 9x13 pan OR you can make cupcakes. This makes about 30 cupcakes (give or take) if making cupcakes use cupcake liners of course.
In a large bowl or stand mixer mix flour, sugar, cocoa, baking powder, baking soda, and salt until well mixed. Make a well in the center.
Add eggs, buttermilk, vegetable oil, and vanilla extract. Mix for 2 minutes with electric mixer scraping the sides of the bowl half way through.
Add the coffee and gently stir until well blended. The batter will be very thin.
Bake at 350 for 30-40 minutes for cake and 15-25 minutes for cupcakes or until toothpick comes out clean.
Cool on wire racks and fill and frost with your favorite frosting.
Chocolate Fudge Buttercream Frosting
What You Will Need:
1/2 cup butter (1 stick)
1/4 cup vegetable shortening
1/3 cup unsweetened cocoa
2 cups of confectioners sugar
2 tablespoons of heavy cream, half and half or milk
1 cup of hot fudge topping (I use the Hershey's hot fudge sauce)
1 tsp of vanilla extract
How to Make It:
Cream the butter and shortening together
Sift the cocoa with the confectioners' sugar and add to the creamed mixture. Mix together adding one tablespoon of cream at a time. Do not add more than 1/4 of cream or milk.
Add the vanilla extract and hot fudge topping and blend until smooth and creamy.
Add to your favorite cake. In my case it is the Black Magic Cake above. It gives you a death by chocolate experience. You will need lots of milk to drink!
I hope you enjoy this as much as my friends and family do. Have a very Tasty Tuesday!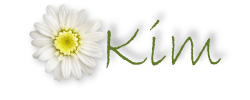 Pin It