Verse of the Day:
"Be not deceived; God is not mocked: for whatsoever a man soweth, that shall he also reap." Galatians 6:7
Three years ago yesterday at 1:08 PM my last little girl was born weighing 9 lbs even and 21.5" long! I seriously remember it like it was last week. I remember every little detail from that day and the day before. The fact the epidural didn't work properly the last 20 mins and the shot they gave not kicking in until after she was born aided in that a touch. As soon as you see their precious little faces you are instantly in love! What is that quote from the movie "Where the Heart Is", "How can you love someone so much that you just met?" You love them when you carry them inside of you but when they are born it is just a whole new level!
Well we had her a mini party on Sunday with a few very close friends. Bella is not fond of large crowds and the weather was nasty on the day her actual party was supposed to be so we canceled it. She had a blast at her little get together. I made baked ziti (look for super easy recipe next week) with butter garlic rolls and some last minute boxed cupcakes. Yes I know, bad mommy for making cake out of a box, but hey, they weren't too bad and she enjoyed them so that is all that matters right?
Well, I am off for the day, but will leave you with a few pics from her party. I have a super cute pic of all the kids that were at her party, but have a blogger friend that prefers her kids pics not to be put up on public blogs and I respect her for that. So maybe next time I will be able to post one of all the kiddos. Have a blessed day everyone!
Baked Ziti...it was extra yummy
Yummy last minute cupcakes. They weren't bad for a box.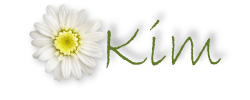 Pin It