I am a sucker for any company that helps our military children. So many times they are overlooked when daddy or mommy is deployed and trust me when I say this, they have a harder time than us adults. I know every time my husband leaves I have to explain to my 3 year old and almost 5 year old that daddy will be back. And thank God for modern technology. They can talk to their daddy on the computer and see his face, but not anytime they want to and this is where companies like Hero Puzzles can be a way for them to "see" and talk about daddy while he is gone and deal with the deployment.
I have seen several companies that do things for the children of deployed military. Pillows being one of them so when I got an email telling me about this wonderful new company that will take a picture of your hero and make a puzzle I was instantly sold without looking at the website first. Like I said, I am a sucker for any company that helps our military kids deal with their daddy or mommy being gone. I can tell you first hand, things like this help!
Hero Puzzles is run by a veteran of Operation Iraqi Freedom and Operation Enduring Freedom who has 2 sons. He got the idea for Hero Puzzles while he was still enlisted and saw how challenging the deployment schedule was for his 2 sons. He wanted something fun they could do while he was gone that would allow them to talk about daddy. He went into his garage and built his very first puzzle and they were a hit with his own kids. These puzzles are good quality wooden peg puzzles too. Not the flimsy cardboard.
This is his way for thanking all of the heroes and their families for the sacrifices they make every day for our great country. This country would not be great without our heroes and their families who supported them.
What is also great about this company is 10% of the proceeds go to the Wounded Warrior Project. It is an organization that helps wounded veterans rebuild their lives.
Visit their website today and check out what they can do with a picture of your hero.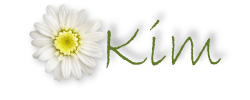 Pin It