Verse of the Day:
"He that followeth after righteousness and mercy findeth life, righteousness, and honour."
Well now that DH has went TDY for a couple of weeks I am forgetting which day it is. Thankfully the Bug is much better and has went back to school today so I am back on track. Me, on the other hand, well I am sick with whatever my family had. It stinks too. I am all stopped up and ears are hurting. Not to mention all you wanna do is sleep!!! I am so dang tired and run down. I am ready for this to be over.
Well enough about my woes. Nothing much going on really. Just a whole lot of boring. I go to the dentist this evening I am not looking forward to it. My mouth is a mess after I had gastric bypass and kids. It really took a toll so I am looking at about $7000 worth of work that dental will not pay for since it is considered cosmetic, go figure. Anyway, I THINK I have found a place that will work with me on payments without having to pay 125% interest like carecredit wants everyone to do no matter their credit history, okay so I exaggerated a bit but you get the picture. I am praying hard I can get the work done right away. I wanna be able to smile again gosh darn it.
Okay that was me just woeing (I know, not a word according to google chrome) again wasn't it?
What did everyone think of the game last night. Pretty awesome! Great game I thought. The good edge of your seat kind. What was your favorite commercial. I have yet to see them all but so far it the M&Ms Sexy and I Know It commercial. I will post the video below! Hilarious! My next one would have to be the Betty White commercial for The Voice. I will post that one below too. Let me know what your favorite one was.
I am off for today. I hope everyone has a very blessed day and look for my Tasty Finds Tuesday recipe tomorrow. It is extra yummy and chocolaty!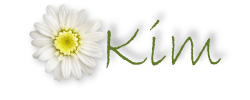 Pin It