This has to one of my very favorite recipes! This is an awesome appetizer for parties or in my case, I can make a meal out of it. My friend Sarah introduced this to me and how she makes it is excellent, but I made some very small changes which you will see. I hope you enjoy this as much as me and my friends do. Happy New Year.
1 stick of butter
1 med onion chopped
20 ozs of frozen spinach chopped, thawed and drained well (I use about 15 ozs)
1 14oz can of artichoke hearts drained and chopped(I use about 1/2 to 3/4 of the can)
8 oz of cream cheese
8 oz of sour cream
1 cup of monterey jack cheese shredded
1 cup of parm. cheese shredded
3/4 cup of mozzarella cheese shredded (this is something I added. Not in the original recipe)
1 tsp to 2 TB Tabasco sauce (start with the smaller amount and taste, add more if you want more)
Salt and Pepper to taste
Melt butter in a large pot, add onions and cook until tender. Stir in spinach, cream cheese, sour cream, Tabasco sauce, salt, pepper, 3/4 cup of monterey jack, 3/4 cup parm, and 1/2 cup mozzarella. Heat until all cheese is melted. Pour into a 1 qt. baking dish, top with remaining cheese, and bake at 350 just until cheese is beginning to brown. This usually takes about 15-20 mins.
Serve this with your favorite chips or bread and enjoy!
I do "Tasty Tuesday" for Midget Momma every Tuesday so stop by her page and check it out. She has some awesome deals and ways to help you save some money.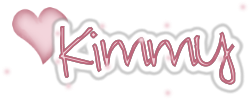 Pin It